Special Angler National Points Series Explanation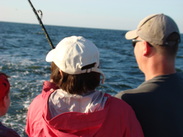 The Special Angler National Points Series provides a means for anglers to compete and gain recognition for their efforts on a national level. Top anglers from each state are invited each year to participate in a designated national championship tournament with other Special Anglers from around the country. The point series is also intended to provide notoriety for these anglers and team captains. The ad revenue generated from their resume/bio pages goes towards the scholarship funds set aside for families participating in the Special Angler National Championship.

---
How are the Points Calculated?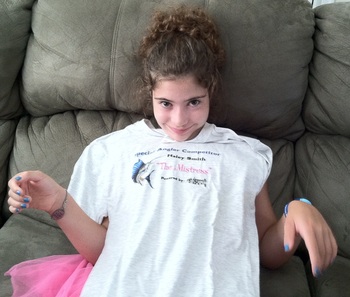 Haley Smith declares for the Mistress
A number of factors are taken into account in the calculation of the national Special Angler points series.
Ambassadors
Individual Tournament Participation
Tournament Results
Tournament Declarations
Tournament Format




---
Ambassadors: 100 points are awarded to Special Angler Tournament ambassadors. Host family ambassadors serve the critical role as intermediaries between the special needs community and tournament officials.

Tournament Participation: Each angler earns 100 points for participating in a tournament that incorporates a Special Angler Division. Anglers may receive additional participation points for tournaments that span multiple days.

Tournament Declarations: In cases where the safety and health of a Special Angler would be at risk during a tournament, we award 50 declaration points if that angler declares for a team, but chooses not to fish for safety reasons. The angler must be recorded in the the roster at the time of official boat registration with tournament officials. Declaration points only apply to tournaments which have Special Angler Divisions.

Tournament Results: Anglers receive points based on actual results of a public tournament. For tournaments with a Special Angler Division: the points are based on the number of Special Anglers competing in a tournament. For example, if the tournament records 10 Special Angler competitors and awards 1st - 5th places, first place is 1000 points, 2nd place is 900 points, and so on. A tournament with only three Special Angler participants, could gain only 300 points for 1st place. This method is used to encourage Ambassadors to solicit greater participation of these events by the special needs community.

The foundation will also award points based on overall team performance, whether that be an overall boat award, youth division award, or lady angler division award.



Questions and Answers

Can my Special Angler receive national ranking points in tournaments without a Special Angler Division? Yes! We're all about that. Our mission is to promote the inclusion of the special needs community in public fishing tournaments, so if you are already out there participating with your son, daughter, friend (etc.) who qualifies as having intellectual disabilities, we want to recognize your team and your Special Angler. Certain caveats apply such as giving us rights to post your pictures from the tournament on this website. Your angler will be eligible for the minimum 100 participation points. If your team and/or your angler wins in any division, we will evaluate the award of additional points based on the role your angler played in that award and the size of the tournament. Remember, all we expect is that an angler is involved in a catch to their abilities. Sometimes that means they are on the pole, other times at the helm, sometimes on the net. Just let us know their involvement in the winning fish. Local news press releases will also help the committee in awarding points in addition to consultation we will have with the tournament directory. Please email us with your success!